Kindle Accessories
Kindle Accessories
Here are some accessories that will come in handy for your Amazon Kindle. One of the first accessories that I bought for my Kindle
was a cover. Here's a post I wrote about the cover that I bought: Kindle Cover.
Update 9/3/10 – Here's a list of accessories for the Kindle 3 – Kindle 3 Accessories
Update – Once again, after buying the Kindle 2, the first accessory that I purchased was a Kindle Cover. I bought the Amazon Kindle Leather Cover
which I did a video review for here: Kindle 2 Cover
Hundreds Of Skins Available For Your Kindle
Amazon Kindle Leather Cover
– Check out the video review here
Kindle 1 Covers

Kindle 2 Covers

Kindle 3 Covers

Kindle DX Covers

Cole Haan Kindle Covers

Skinit skins -you can even create a skin by uploading your own photo!
Here are a few Kindle accessories that any Kindle owner would love to have: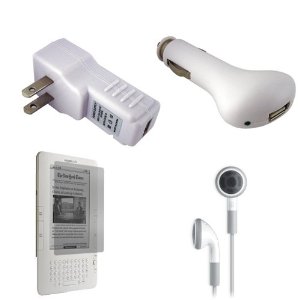 This is a nice set of Kindle Accessories which includes a Kindle USB car charger, USB wall/travel charger, earphones and a screen protector. All of this for only $5.77. Go here for reviews and all the details: Kindle Chargers, Earphones and Screen Protectors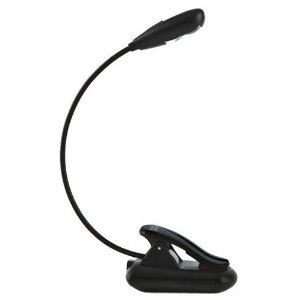 This is a very nice Kindle light that comes with 2 "Super LEDS", LumaLenz optical grade lens, and MightyGrip strong wide mouth grip. This is great for reading in bed at night. Go here for more details and reviews on this Kindle light: Kindle Light