Here are 3 more free Kindle books for today. These are available free from Smashwords – no code needed.
When you go to download free books make sure the price is $0.00 or they will NOT be free. This is why you need to download the free books asap – while they're still free. If you are outside of the United States, these books may not be free.
Here's how to get books from Smashwords onto your Kindle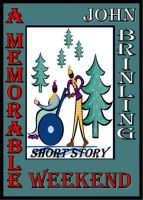 A Memorable Weekend: A Short Story
by John Brinling
Category: Drama
When Marge Harper decides to host a Special Olympian for the weekend, she knows only that he is somehow handicapped and is an avid skier. Despite her own infirmities–which are significant–she is sure she will be able to help her Olympian—until he turns the tables and changes how she sees the world.

A feel good, emotional, sentimental story about survival when the odds aren't in your favor.
Get this Kindle book here: A Memorable Weekend: A Short Story
******************************************

Occam's Razor
by John Brinling
Category: Thriller & Suspense
Save $0.99
Can a post-hypnotic suggestion make Peggy Sue do things she doesn't want to do?

When Rick and Peggy Sue go to the fair, they are more or less happily married. When they leave, Rick is facing significant jail time for rape.

But who is really the bad guy? Rick or his friend, Patrick, who was dissed by Peggy Sue?
Get this Kindle book here: Occam's Razor
******************************************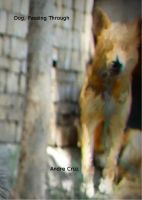 Dog, Passing Through
by Andre Cruz
Category: Fantasy
Real magic is a dream for most of us. After Michael loses his wife and his eyesight, he feels magic is a curse best to ignore. That is until his daughter uses a spell to save him from himself. This is a spell that heals the broken and it barks.
Get this Kindle book here: Dog, Passing Through
If you would like to have the daily emails of free Kindle books and other Kindle news sent to your inbox sign up here.
You can have this blog sent wirelessly to your Kindle. Try it out with a free 14-day subscription here: Ereader News Today on your Kindle