Here are 2 more free Kindle books for today. They are both from Smashwords. You need to use the code ND59N to get the first book free but no code is needed for the second book – it's already free. There are directions at the link below if you're not sure how to get books from Smashwords to your Kindle.
Here's how to get books from Smashwords onto your Kindle
When you go to download free books make sure the price is $0.00 or they will NOT be free. This is why you need to download the free books asap – while they're still free. If you are outside of the United States, these books may not be free.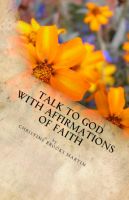 Talk To God With Affirmations Of Faith
Use Code ND59N to get this book free.
Code expires 8/15/11.
by Christine Brooks Martin
Rating: 5.0 Stars
Category: Religion & Spirituality/Christianity
Price $0.00 Save $9.99
"Talk to God with Affirmations of Faith," is a valuable resource to begin or develop your communication and relationship with God. Each scripturally-based affirmation will help fortify the truth of God in your heart relative to any circumstance. Speak affirmations over your life that reflect what God says about you, what He says about your access to Him, and access to His kingdom promises.
Get this free Kindle book here: Talk To God With Affirmations Of Faith
******************************************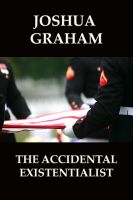 The Accidental Existentialist
by Joshua Graham
Rating: 5.0 Stars
Category: Thriller & Suspense
Price: $0.00
US Marine Corps Criminal Investigations Division agent stages his death to go dark and take on the head of a Russian Crime Syndicate, perpetrators of illegal arms dealing, human trafficking and the death of his first born son. Action-packed and filled with more twists than the Coney Island Cyclone, this story asks: How far would a good man go to rid the world of evil and avenge his son?
Get this free Kindle book here: The Accidental Existentialist
If you would like to have the daily emails of free Kindle books and other Kindle news sent to your inbox sign up here.
You can have this blog sent wirelessly to your Kindle. Try it out with a free 14-day subscription here: Ereader News Today on your Kindle