Here are two more free Kindle books for you today! Both of these are from Smashwords. The first book, You Rang by Taylor Van Son, is free exclusively for ENT readers so make sure to check it out. You will need to use a code (located next to the book below) to get it free. The second book, Meet Me At Midnight by Jami Agurto, is already free so no code is needed.
Here's how to get books from Smashwords onto your Kindle
When you go to download free books make sure the price is $0.00 or they will NOT be free. This is why you need to download the free books asap – while they're still free. If you are outside of the United States, these books may not be free.

This book in no longer free
by Taylor Van Son
Category: Christian Supernatural Suspense
Save $3.99
You Rang! is a supernatural suspense tale that also has romantic and fun, as well as sobering elements. It is the story of Lailah Brooks, a newcomer to the town of Highland Hills who is excited about her independence until she realizes that it comes with a price. She had believed that she was escaping the overly strong influence of her mother but instead has walked right into the perfect nightmare, and it all begins with a telephone ring and calls for a church. Where would be the fright in this? Lailah soon discovers.

As she goes about discovering her new town, she meets neighbors, co-workers and even her love interest, and finds out an interesting thing about them all. They are Christians, a new breed of animal indeed for Lailah. Raised as the only child of a bitter mother who is not only a non-believer but also one dead-set on making certain that they never even cross paths with the like, Lailah is faced with a strong decision, and it seems that she won't be left alone to make it.

Living the long dreamed of life of a university professor, enlightening young minds and feeling as if she is giving back, Lailah should be as happy as they come. She has a fairy-tale romance with a wealthy, handsome, dream of a man who thinks of her as his destiny. She has a growing respect and admiration for her colleague, Darlene, and has found a strong personal admirer in her neighbor across the hall. The fact that they all happen to be Christians is just coincidence, or is it? The fact that her mother, the other half of her dynamic duo, would strongly object is pushed quietly aside – for now.

As issues escalate and cause a rift in her relationships, all of them, Lailah finds an odd and unexpected sense of comfort courtesy of her mother. Thus begins her time of coming to terms with her past and also her glimpse into her future.

Outside forces play a major role in guiding, or even pushing when needed, Lailah into the right direction. And it seems that they plan to win – at any and every cost! But who will win, and will there be a loser? This, too, Lailah must discover and she must do so on her own. Join her as she learns of faith, strong religious beliefs, and one's ability to prevail against almost insurmountable odds.

Compelling Christian, supernatural suspense tale that will inspire and uplift while also evoking strong emotional reactions to the plight of young Lailah.
Use code MD27W to get this book free
Get this Kindle book here: You Rang!
******************************************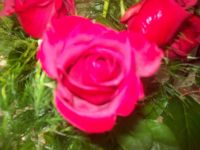 Meet Me At Midnight
by Jami Agurto
Category: Young Adult Fantasy/Short Story
Kloe is having dreams of a dead guy, but when she meets Carson he is the guy of her dreams… really. little does she and Carson know his crazy ex has a secret that will change their lives forever and take them on a journey of a life time.
Get this Kindle book here: Meet Me At Midnight
If you would like to have the daily emails of free Kindle books and other Kindle news sent to your inbox sign up here.
You can have this blog sent wirelessly to your Kindle. Try it out with a free 14-day subscription here: Ereader News Today on your Kindle