Here are a couple more free Kindle books for today. Both are from Smashwords. If you're not sure how to download from Smashwords, the instructions are included below.
Here's how to get books from Smashwords onto your Kindle
When you go to download free books make sure the price is $0.00 or they will NOT be free. This is why you need to download the free books asap – while they're still free. If you are outside of the United States, these books may not be free.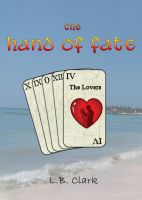 The Hand Of Fate
by L.B. Clark
Rating: 5.0 Stars
Genre: Chick Lit
Price: $0.00
With her 30th birthday on the horizon and life handing her lemon after lemon, Dylan Connelly wants nothing more than to get away from it all for a few days. The last thing she expected – or wanted – was to become intrigued by a gorgeous stranger. But sometimes chance – or fate — has a way of changing our plans.
Get this free Kindle book here: The Hand Of Fate
******************************************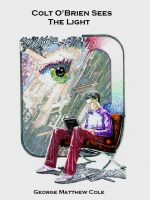 Colt O'Brien Sees The Light
by George Cole
Rating: 4.0 Stars
Genre: Young Adult/Drama
Price: $0.00
Colt O'brien sees himself as the most savvy computer technician at Highline High. The energetic senior, with his bright, colorful attire and cocky attitude, knows that he is the best. Colt is cruising through senior year, but his life is about to be turned upside down. A new computer program will challenge his credibility and his psychic powers will emerge when he least expects. Hang on Colt.
Get this free Kindle book here: Colt O'Brien Sees The Light
If you would like to have the daily emails of free Kindle books and other Kindle news sent to your inbox sign up here.
Need Accessories for you Kindle? Here's all the accessories you'll ever need: Kindle Accessories