Today's Book of the Day is a very highly rated YA Dark Paranormal book and it's on sale! Brightest Kind of Darkness by P.T. Michelle has an outstanding 4.6 star rating and is on sale for only $2.99 – save $1! Make sure to check this one out, the reviewers
have nothing but great things to say about this book.
"With personable characters and an engaging plot, this story captivated me from the moment I read the first page. Miz Michelle's writing is charming and lovely, and Brightest Kind of Darkness is a creative and unique story that will capture and hold the attention of any paranormal romance fans! I can't wait until the next Nara and Ethan book! " Courtney – Amazon Reviewer

Brightest Kind of Darkness
by P.T. Michelle
Rating: 4.6 Stars
Category: YA Dark Paranormal
Price: $2.99 save $1
Visit P.T. Michelle's website
P.T. Michelle on Facebook
P.T. Michelle on Twitter
Nara Collins is an average sixteen-year-old, with one exception: every night she dreams the events of the following day. Due to an incident in her past, Nara avoids using her special gift to change fate…until she dreams a future she can't ignore.

After Nara prevents a bombing at Blue Ridge High, her ability to see the future starts to fade, while people at school are suddenly being injured at an unusually high rate.

Grappling with her diminishing powers and the need to prevent another disaster, Nara meets Ethan Harris, a mysterious loner who seems to understand her better than anyone. Ethan and Nara forge an irresistible connection, but as their relationship heats up, so do her questions about his dark past.

Author's note: Brightest Kind of Darkness is a dark paranormal novel length YA full of mystery, adventure, romance, and even a touch of horror. It's best suited for ages 14 and up.
Here's what the reviewers have to say:
I'm incredibly selective with the self-published books I choose to review these days, and it must be said that I've been entirely certain as of late that I've heard every spin on the paranormal young adult genre that there could possibly be. Brightest Kind of Darkness proved me wrong in the best possible way. The story was solid and strong, alive with fast-paced action, heart-pounding suspense and a plot that grips you from start to finish. Author P.T. Michelle has proven her merit with an incredibly well-written novel that's rife with tension, rich with full-bodied and relatable characters and a story that is so original that it's certain to make a name for itself in the genre.
*******
I loved this story and these characters and am dying for the next installment to come out! I am telling all my friends to READ THIS BOOK! They will love it. This story was scary, suspenseful and extremely romantic. I loved the growing relationship between Nara and Ethan and they way their gifts worked together. I did not put this book down until I was finished with it and wanted to start it all over again from the beginning. I highly recommend this author and I will be diligently looking out for the sequel.
*******
This book was such an exciting page turner! I loved it! I was immediately hooked by this book's unique storyline and awesome characters! The suspense kept me guessing until the very end and I LOVED watching Nara and Ethan's relationship unfold. This was a very different type of YA book and was really entertaining! This is definitely the type of story you will want to read over and over again!
*******
Overall, from the tight character development, to the intriguing, well-done plot, to the compelling paranormal mystery, to the pulse-pounding romance, to the villain I never saw coming… Brightest Kind of Darkness encompasses everything I love in a good story and has earned a place on my favorites shelf.
*******
This story was so addicting. It was one of those books where you keep telling yourself you will stop after one more chapter, but you just can't. I was so wrapped up in it that I didn't even realize how late (or early) it was. I needed to finish it, but now that I am done I wish I still had more to read. I am definitely looking forward to the next one. This is a must read.
Get Brightest Kind Of Darkness here: Brightest Kind of Darkness
About The Author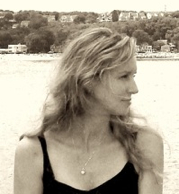 P.T. Michelle is the young adult pseudonym of Patrice Michelle, author of fifteen adult romance novels and novellas. When P.T. isn't writing, she can usually be found reading or taking pictures of landscapes, sunsets and anything beautiful or odd in nature.
Thank you for considering today's Book Of The Day – P.T. Michelle and ENT appreciate it.